Phase 2 comprises a total of 511 homes in four separate plots, including a modern crescent-shaped block of 180 apartments and a contemporary 25-storey tall building of 167 apartments for completion in 2026.
Stanhope has yet to announce the main construction partner to follow on from Mace's phase one role on the vast scheme.
The cluster of new buildings are designed to be distinctive and have a character of their own, complementing each other and the buildings established across the wider estate.
Jonathan Trout, Property & Commercial Director at Stanhope said: "We are delighted to be working with Mitsui Fudosan as development manager for the delivery of a new residential 25 storey tower with 167 apartments and 180 apartments in a crescent block by 2026.
"The start of phase 2 demonstrates the commitment of Stanhope and Mitsui Fudosan to the delivery of much-needed new housing, including affordable, in Hammersmith & Fulham and our long-term commitment to the area."
Tomoo Nakamura, Managing Director, Mitsui Fudosan UK said: "Having recently become the sole owner of Phase 2, we are delighted to be able to continue to collaborate with Stanhope as development manager for the delivery of almost 350 new apartments."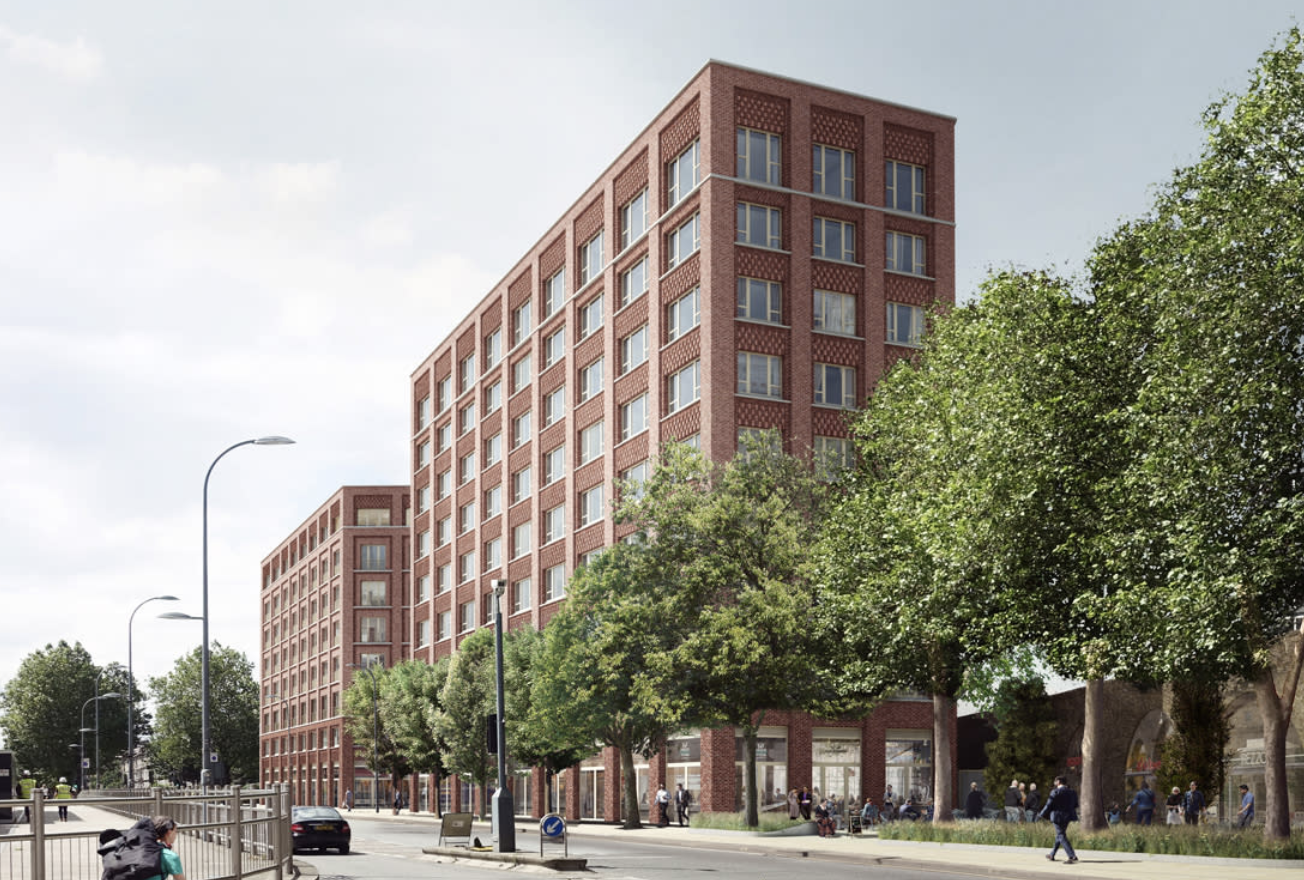 Kier has already started construction of 142 new affordable homes for Peabody (above) in two new buildings called Macfarlane Place at Television Centre, with delivery expected in early 2024.
Designed by Maccreanor Lavington Architects, the new buildings will replace the now demolished former BBC multi-storey car park on Wood Lane.