New research has revealed that the construction industry delivered £1.09bn of social and local economic value in the first six months of last year.
This equated to a 30% return on investment up substantially from last year's figure of 20%.
Research published today by public sector procurement authority SCAPE also found that areas in the north and east of England are outperforming the south, with the median social and local value added for projects at just over 25%, compared with just over 10% for projects in London.
The benchmarking exercise also a difference in social value delivery by contract size. Larger projects, with more time and resource to implement social value initiatives, go on to create more opportunities for its delivery. It is more difficult for smaller contracts to achieve the same level of social value measures.
The Social Value In Construction 2023 Preview Report is an interim assessment on the year's figures due out in June. It provides an early marker on how the industry's social value delivery is evolving and becoming more sophisticated.
Some 520 construction contracts, with a combined total value of £3.6bn and ranging from £12k to £130m, were analysed to establish the scale and scope of social value delivery across the UK.
Scape said more could be done to ensure that social value delivery continued to grow across the UK.
The figures how that social value delivery is still smaller than local economic value, with local spend and local employment responsible for the majority of delivery
Mark Robinson, group chief executive at SCAPE, said that Government and local authorities needed to be bolder in their social value requirements to encourage consultants and contractors to continually improve.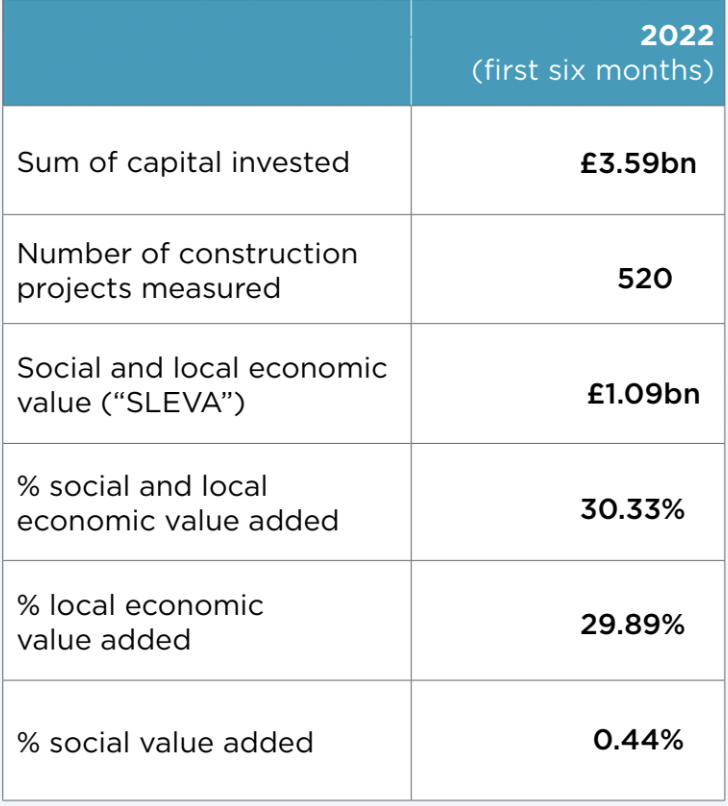 He said: "There is more to be done – at a time of economic uncertainty it is imperative that the sector works together to drive social value delivery, for the benefit of both local communities and economies."
"We look forward to seeing the full picture when the annual report is published later this year."