Developer Socius and railway pension fund manager Railpen are bringing forward the scheme to be known as Devonshire Gardens.
Designed by architect Buckley Gray Yeoman, the seven-building-block project will transform a three-acre site previously a Travis Perkins depot.
The new neighbourhood will offer 120,000 sq ft of wellbeing-focused workspace, 70 build-to-rent flats and community facilities, all set around a landscaped public park.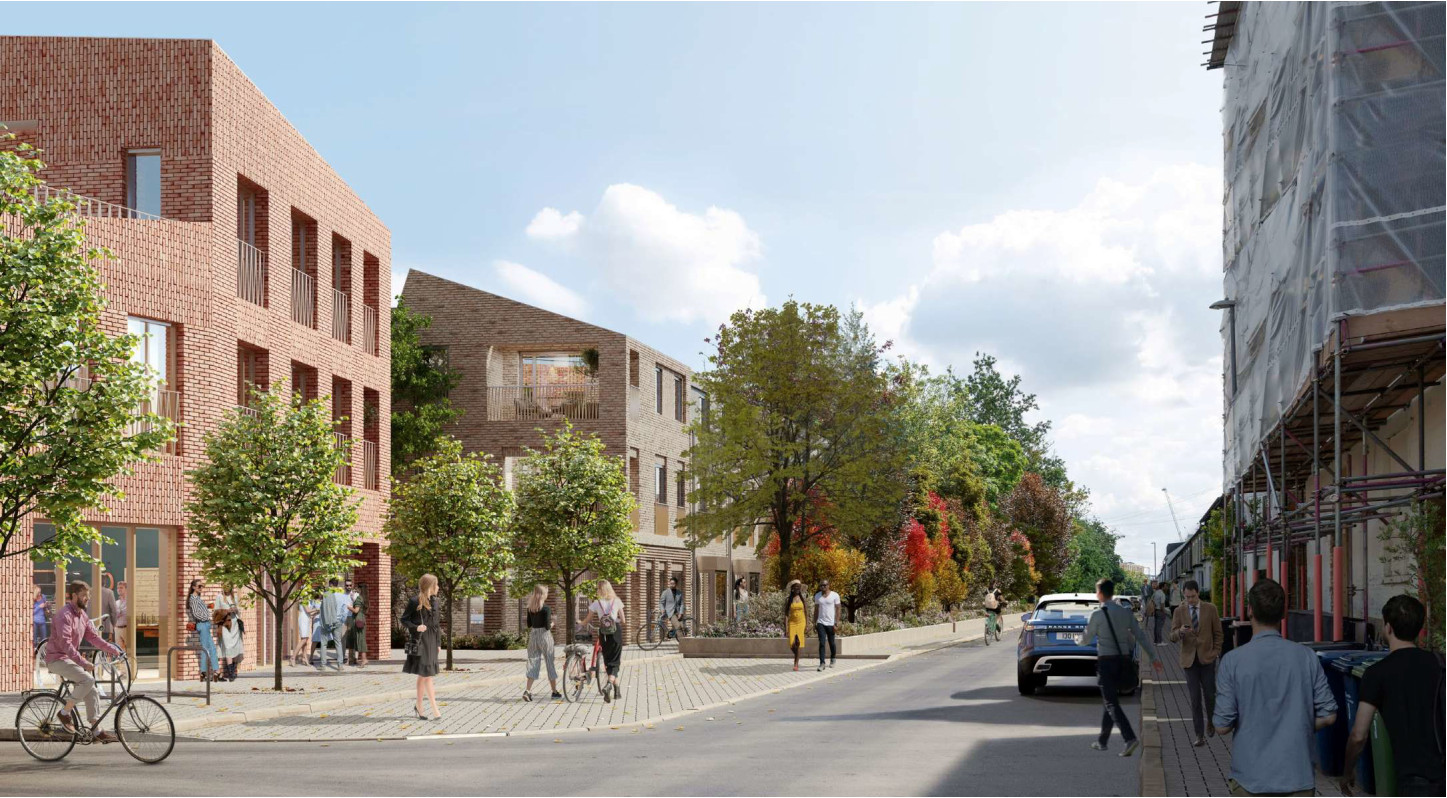 Homes have been designed to meet the city's net-zero carbon ambitions and will be powered by electricity from renewable sources with no reliance on fossil fuels.
Barry Jessup, managing director, Socius said: "We are excited to have the opportunity to deliver Devonshire Gardens, which sets a new benchmark for delivering highly sustainable places with workspace, new homes and community amenities.
"We have partnered with a long-term investor in Railpen who share our vision for a future-focused neighbourhood that will contribute to enhancing Cambridge's status as a hub for world-class innovation and talent."
Bidwells advised Socius and Railpen on planning.