The decrease in the volume of monthly construction output in June came from falls in both new work (2.0%) and repair and maintenance (0.2%).
At the sector level, the main drags were private new housing and private commercial new work, which fell 6.1% and 4.5%, respectively.
All construction work monthly index in Great Britain, split by volume and value
---
Mid-term prospects for construction are also a concern after fresh order figures released for the second quarter by the Office for National Statistics also fell sharply by 10% or £1.2bn from April to June.
Mark Robinson, group chief executive at public sector procurement body Scape, said: "The decrease in June comes at a time when the sector is used to hitting its stride.
"This data will only add to contractors' worries over what's to come, given the Bank of England's recent warnings of an extended recession.
"Other figures have also indicated a contraction in the market, and firms need to be alive to these warnings and plan ahead to maintain confidence.
"In any absence of new work, contractors will need to work closely with clients to forecast pinches in material and labour supply, and maintain ongoing dialogue around rising costs."
Further ONS data released today showed that prices for new construction work increased 11% in the 12 month to June, the strongest rate of annual price growth in June 2022 since records began.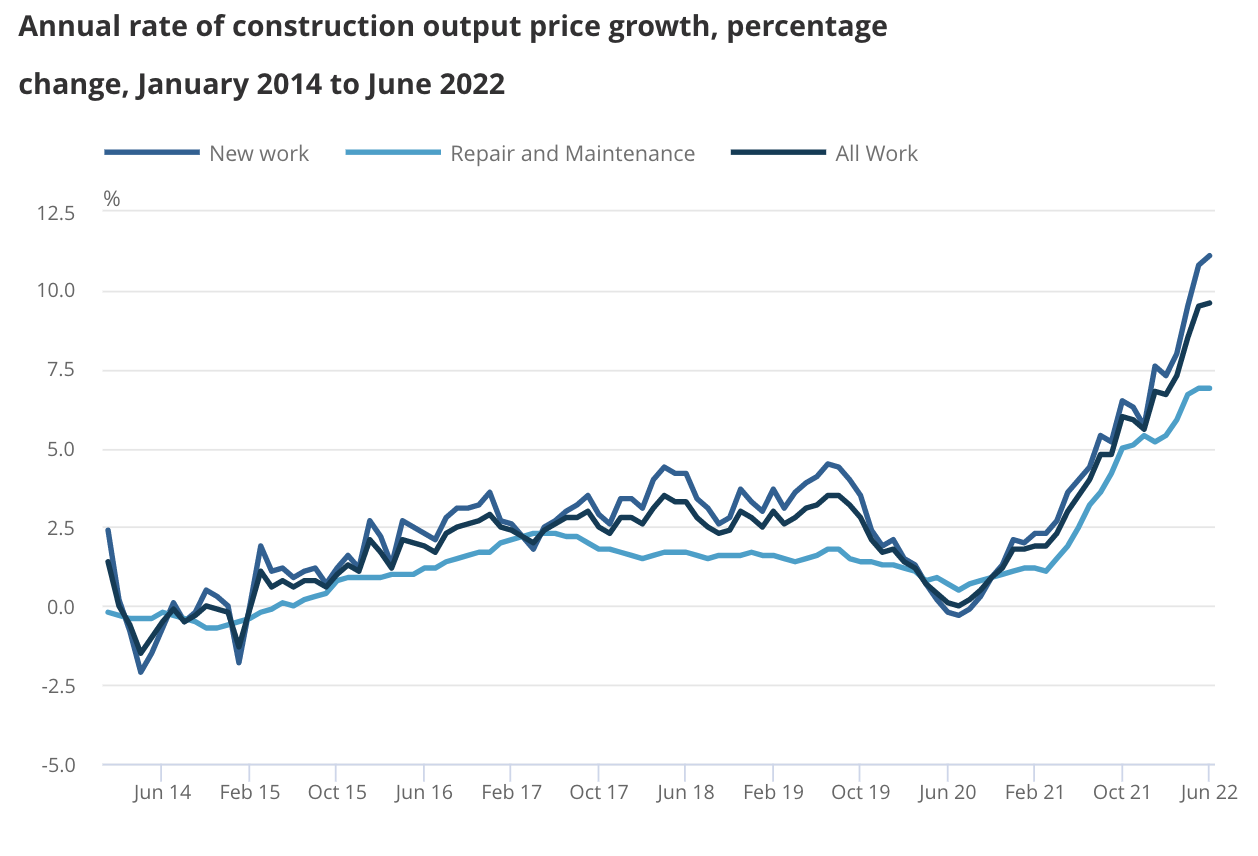 The ONS warned that estimates for June were subject to more uncertainty than usual as a result of the challenges its has faced with data collection in the current climate.  This has led to lower response rates than normally experienced before the pandemic.