As part of a huge project, all the existing teaching accommodation apart from the relatively new 6th Form Centre will be demolished over the course of three phases of the programme while the school continues to operate.
BAM will supply temporary teaching accommodation to enable the school to remain fully operational throughout the construction period.
A main L-shaped 3-storey teaching block will include classrooms, dining and main halls and a drama studio.
The project will also include a new sports block.
Architect Bond Bryan drew up the original outline design for the 1,100-pupil school with BAM developing the designs with its in-house team.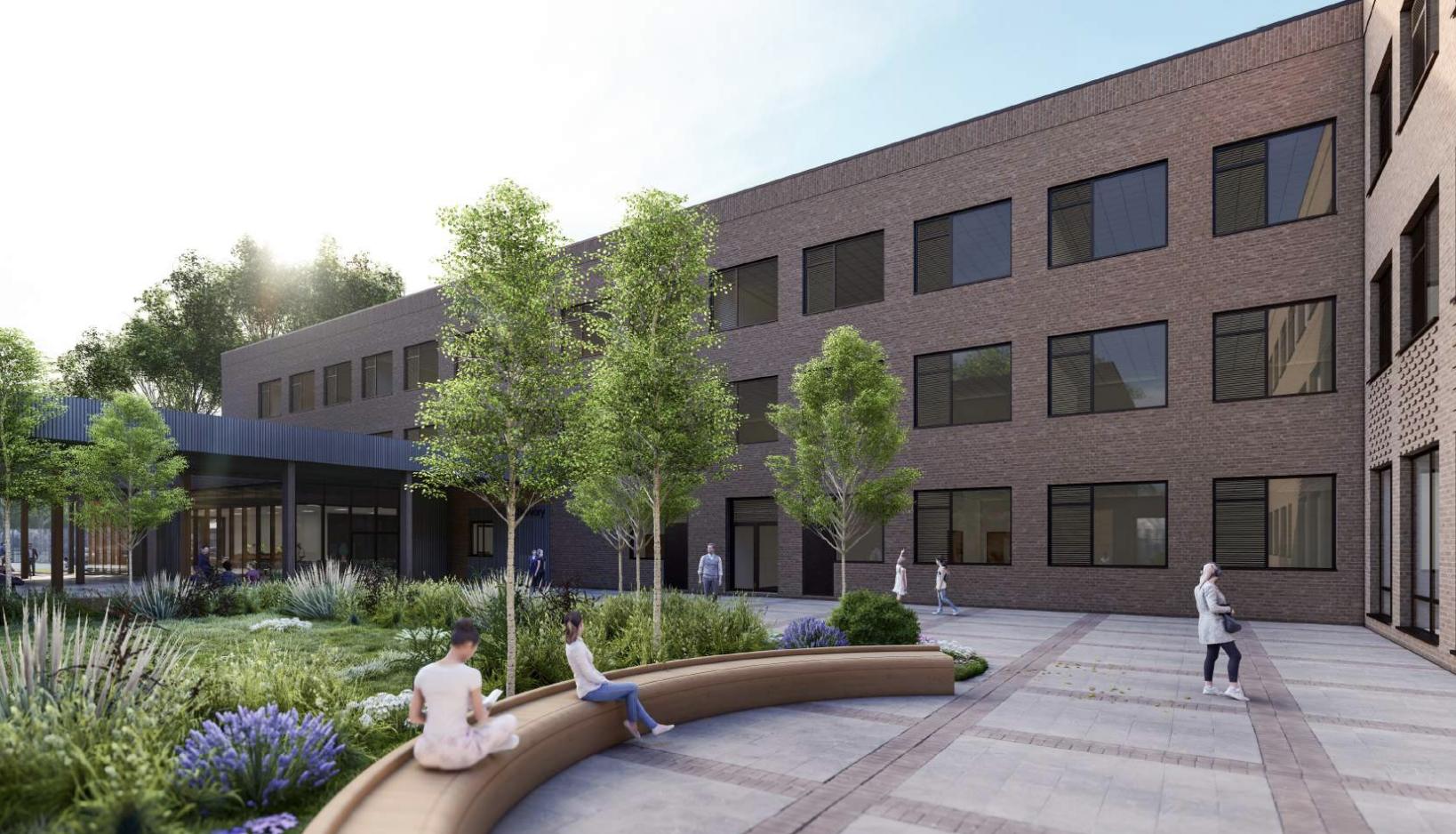 The proposed new school buildings at the Church Lane site will be located towards the south of the site, enabling all outdoor sports and recreation areas to be consolidated towards the north.
Bam is due to hand over the projects in Autumn 2025.